Posts Tagged datafox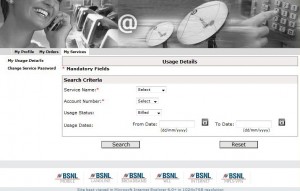 Apparently not happy with their usage monitoring portal (or due to technical inability), almost a year ago BSNL started redirecting new customers (with IPs in the range 117.*.*.*) to a new portal where they could check their usage – http://bbservice.bsnl.in
I updated DatatFox and released version 1.4 to take care of this, everything seemed to be working fine until around a month ago; when they released yet another portal.  Now 117.* users may (that's right, may) be redirected to http://bbservice.bsnl.in/wps/portal automatically when they try to go to http://bbservice.bsnl.in; this is another completely different portal, one which DataFox cannot currently handle. One of my users reported that sometimes he is sent to the old new portal, and sometimes to the new new portal, WTF?
Whenever I try though, I do not get redirected, and have therefore been unable to take a crack at the new portal. I'm also very busy with work right now, so have had no time to look into this further. It will take me at least a couple of weeks to get back on this problem (along with an update for MTNL users). In the meanwhile, if you have any additional info on this subject, please leave a comment, email me or join the discussion here.
DataFox is currently being updated to work for new MTNL Bombay users, those who have a '@' in their username. A prototype is already working, but making sure it works well under all circumstances is the big time sink. Expect a release in the next week or two. In other DataFox news, a month ago, I released DataFox 1.5, which is a better Firefox citizen (I cleaned up a ton of global variables) and works for a bbservice.bsnl.in portal update. This version is also more efficient for users of this portal, as DataFox no longer needs to fetch and parse all your records before presenting usage statistics; it takes all it needs from the summary at the top of the sheet, saving both time and bandwidth.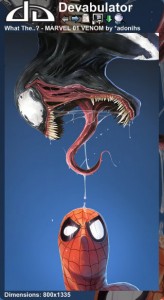 Devabulator has been due an update for ages and I have been meaning to get to it for some time now, though I have been recently occupied with DataFox and FireBible development. Of course, the biggest time sink of all is MyEclipse
DeviantART unknowingly forced the issue by drastically changing the feed Devabulator is built around, breaking Devabultor completely. It will attempt to get a list of deviations, but then hang, failing to display even a thumbnail. I spoke to them and they said they weren't aware of anyone using the feed, so…
Again, I already have this mostly fixed, but need to make some changes to accommodate fundamental differences in the information received. Also taking the opportunity to run down some hairy bugs, if I manage to reproduce them.
A few months ago, I updated DataFox to work with Firefox 3. It was more than just updating the compatible version numbers, I had some trouble with password management, tooltips and some other stuff I cannot recall right now. I managed to do this in time to claim an AMO T-Shirt which arrived a month ago. I like the way it says Add-ons Development Team on the back 🙂
So here are a couple of photos of me being awesome. My face is not included because when I sent an un-cropped version of the first photo to my friend, his monitor exploded! Guess it is just too awesome for most hardware, sorry. True story.